Established in 1989 and based in New York, LTS has been pushing boundaries in the development and implementation of high-purity optical coating materials since its inception.
We produce high purity and high performance materials for the optics and fiberoptics, electronics, automotive, aerospace, medical, defense, crystal growth, and fuel cell industries, and are constantly developing new products and applications for our clients. We pride ourselves on our superb materials quality: whether it's a standard formulation or researching and developing new chemicals and compounds, we work to provide you with products unparalleled in their respective industries.
Our research and development team comprises experts in chemistry, chemical engineering, mechanical engineering, materials science, vacuum engineering, and high-caliber machining. Our production process is vertically integrated from raw materials procurement to the final finishing process, giving us precise control in creating materials to exact specifications.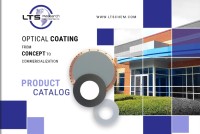 Product Catalog (Click to View)